SOLIDWORKS® Electrical software helps simplify electrical schematic creation with an intuitive interface for faster design of embedded electrical systems, including power systems, user controls, complex wiring, and harnesses.
SOLIDWORKS Electrical Solutions
The suite of SOLIDWORKS solutions for electrical/mechanical design and integration help design engineers reduce the risks inherent in innovation and get their products to market faster with less physical prototyping to reduce costs. With a consistent, powerful, intuitive set of design capabilities, all fully integrated with SOLIDWORKS, designers can establish an integrated design early in the process and avoid costly rework.
Register for a Webinar
Join us to find out how to streamline your design process by integrating electrical and mechanical design disciplines using the SOLIDWORKS Electrical platform. Minimize errors and get your products to market faster by having your electrical and mechanical teams working concurrently. See more details by clicking on the registration link.
Meet the Presenter
John Paul (JP) Emanuele – SOLIDWORKS Electrical Technical Sales Team; Territory Technical Manager.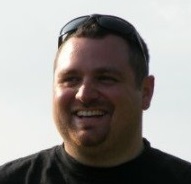 JP has spent over a decade in the Electrical Engineering world involved in both the United States Naval Submarine Service aboard the fast-attack submarine USS Alexandria, as well as working with the Department of Defense on critical projects which are being utilized on submarines all around the world.
JP holds a degree in Electronics Engineering and is fluent in AutoCAD, OrCAD and other design platforms. Coupled with JP's military experience and specialized electrical industry knowledge will help us promote the value of the entire suite of SOLIDWORKS products, specifically SOLIDWORKS Electrical.
Date and Time
Friday February 22, 2019
11:00 AM - 12:00 PM EST
Location
Online
Find more resources for topic: